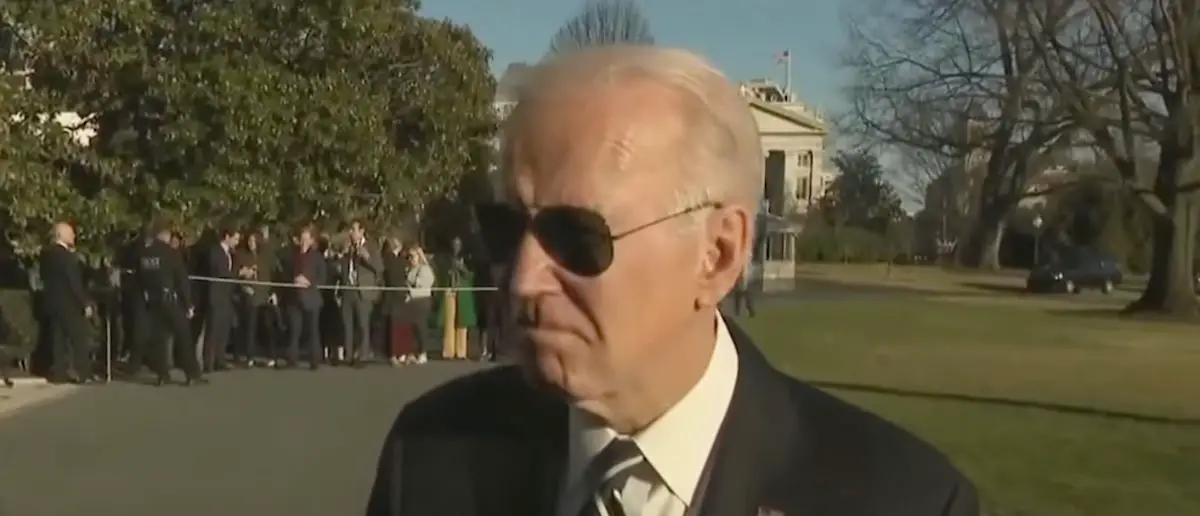 Donald Trump has once again become Joe Biden's biggest adversary. And Joe Biden is falling behind.
Because Trump just flipped Biden's world upside down with this crucial victory.
The Democrats are playing a dangerous game with their 2024 election chances because of one major bet they are making.
The Democrats largely believe that Joe Biden's only shot is to run against Donald Trump in the general election in November 2024.
There's a growing sentiment that Ron DeSantis carries way to many major benefits over Joe Biden including being arguably the most well-approved high-profile politician in the country right now as well as his youth compared to Biden.
So Democrats are doing everything in their power to steer Trump into the driver's seat to of the Republican nomination by giving him the spotlight. That's what the CNN town hall was all about.
But the Democrats could be making a huge mistake by doing this as Donald Trump is showing signs that he might be storming back for a landslide victory in the next Presidential election.
Exhibit A is what just took place in the Kentucky primary for governor this week.
Donald Trump endorsed Kentucky State Attorney General Daniel Cameron for the Republican nomination to run against Democrat Governor Andy Beshear this November 7th to become the next Governor of Kentucky.
There were a number of well qualified conservatives who were running for the Republican nomination and it set up a well-fought race for all of the contenders in the primary cycle.
In fact, Ron DeSantis even sent out a last minute endorsement of Kelly Craft for the Republican nomination for Kentucky Governor as well.
DeSantis usually plays it close to the chest with endorsements, so there was a feeling that this was a big race for the players involved.
However, Trump's endorsed pick, Daniel Cameron, just won by a fairly comfortable margin this week carrying a little less than the overall majority with 47.7% of the vote.
Second and third place were tightly contested with Ryan Quarles and Kelly Craft garnering 21.7% and 17.2% of the vote respectively.
Cameron's sixteen point victory over the runner-up Ryan Quarles is smaller than most primary elections in southern states like Kentucky, but it's noteworthy considering the context of this election.
As we noted, Kelly Craft did receive an endorsement from Ron DeSantis. Now, to be fair, it was effectively at the last hour so it would be foolish to assume that Ron DeSantis carries to weight with American Republican voters because this one endorsed candidate didn't win.
But that doesn't downplay how critical Trump's endorsement win is for the context of the 2024 Presidential election.
Again, the Democrats are playing the hand that Trump is supposedly too politically toxic anymore to accomplish anything, including winning a big election.
If that's the case, why did Trump's endorsed candidate just make a big wave in the Kentucky Republican primaries to win the role of taking on the Democrat incumbent?
The reality is that Joe Biden and the Democrats are stuck between a rock and a hard place. It's entirely possible that Joe Biden has no shot against Ron DeSantis like they initially thought.
But they might be wondering if they made a huge mistake by doubling down on making Trump out to be a villain because the writing on the wall thus far seems to indicate that Joe Biden is going to have an extremely tough time at the polls against Trump as well.
Ron DeSantis is expected to announce his candidacy soon, and it's very possible that he ends up winning the Republican primaries over Trump. You have to wonder if the Democrats are now hoping that's the case.
Stay tuned to the DC Daily Journal.