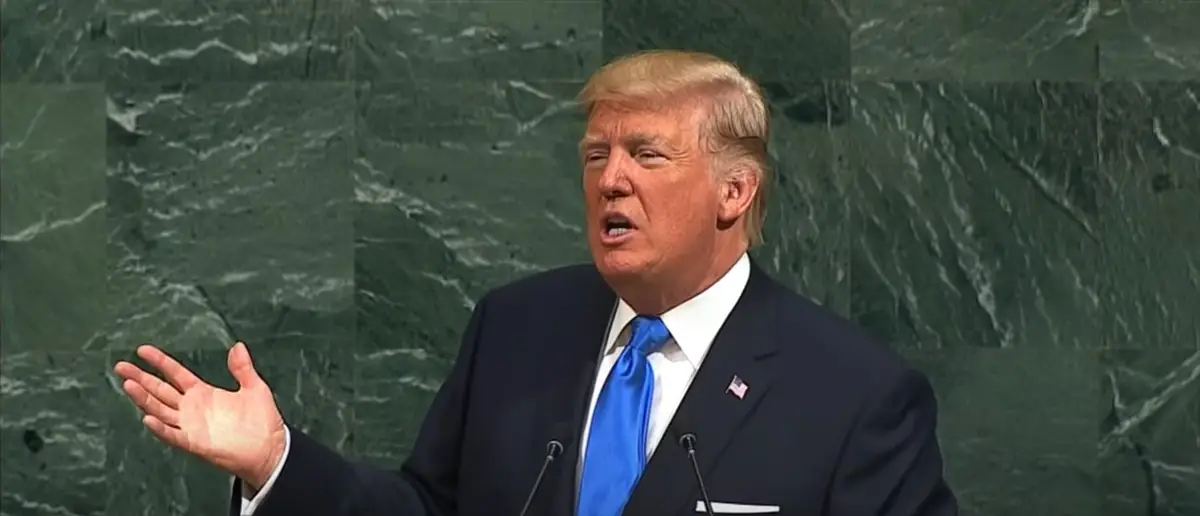 Former President Donald Trump is at the center of the biggest witch hunt in history. The latest revelation could change everything.
And Trump's world was just rocked by this bombshell report.
Democrats have spent the better part of a decade trying to get Donald Trump put in jail.
From the very beginning of his presidency, his administration was labelled "illegitimate" and high profile Democrats like Hillary Clinton claimed he stole the election thanks to "Russian collusion."
Americans were then force-fed a steady diet of hit pieces that acted as if Trump's collusion with Russian operatives was factual – in reality, they had nothing on him.
When Russiagate didn't work, they impeached him on supposed strong-arming of Ukraine, a crime he never committed and Joe Biden has been caught on camera doing.
They finally ended up saying Trump tried to lead a violent insurrection against the United States due to the events of January 6th – even though he only ever called for peaceful protests.
Long story short, the Democrats have been fabricating nonsense accusations of crimes and corruption for years. Some things never change.
Trump's indictment on 34 felony charges is unprecedented in the history of this country, and, according to a new report, they are rarely ever pursued.
A report released Wednesday said that the charges against Donald Trump in Manhattan are rarely the most serious ones brought against white-collar defendants in New York and rarely lead to a felony conviction.
Trump was charged with 34 counts of felony fabricating business records with the intent to conduct or conceal another crime, each of which carries a maximum sentence of four years in jail.
But, according to data looked at by the Times Union, state prosecutors rarely go after indictments that list the charge as the "top count" or only rap.
While the Manhattan District Attorney's Office has filed the felony charge 117 times in the 15 months since Alvin Bragg took office, it has only pursued it as the top count in a handful of cases, according to the report.
The newspaper reported that in the past "few years" the Manhattan DA has prosecuted it as the primary or sole count approximately eight times.
According to the Times Union, the most usual outcome in cases involving felony manipulation of business records is a guilty plea to disorderly conduct, a violation.
Bragg said during a press conference following Trump's arraignment on Tuesday that his office has a long history of white-collar prosecutions and that the charge filed against Trump is the "bread and butter" of his prosecutors' related work.
Between 2019 and 2021, the Manhattan District Attorney filed 168 counts of felony falsification of business documents against 34 persons or corporations, including the Trump Corporation and Trump Payroll Inc.
A grand jury accused Trump on 34 charges of illegally reimbursing Michael Cohen for hush-money payments made before the 2016 election, including to adult star Stormy Daniels.
Trump is accused of concealing the money as a legal expenditure. Trump, according to Bragg, did so as part of a criminal conspiracy to damage the 2016 election by concealing his alleged affair and dodging New York state taxes.
There's just problem with the accusation of interfering with the election – it's not illegal to pay people in exchange for not releasing bad information about yourself.
But while we're on the subject of interfering with the election, what about the FBI giving a stand down order to anyone seeking to prosecute and investigate the Hunter Biden Laptop story in the lead-up to the 2020 election?
If stopping negative information on candidates from going public is illegal, then there are plenty of Democrats in the D.C. Swamp who should be picked up and put in cuffs.
Stay tuned to DC Daily Journal.