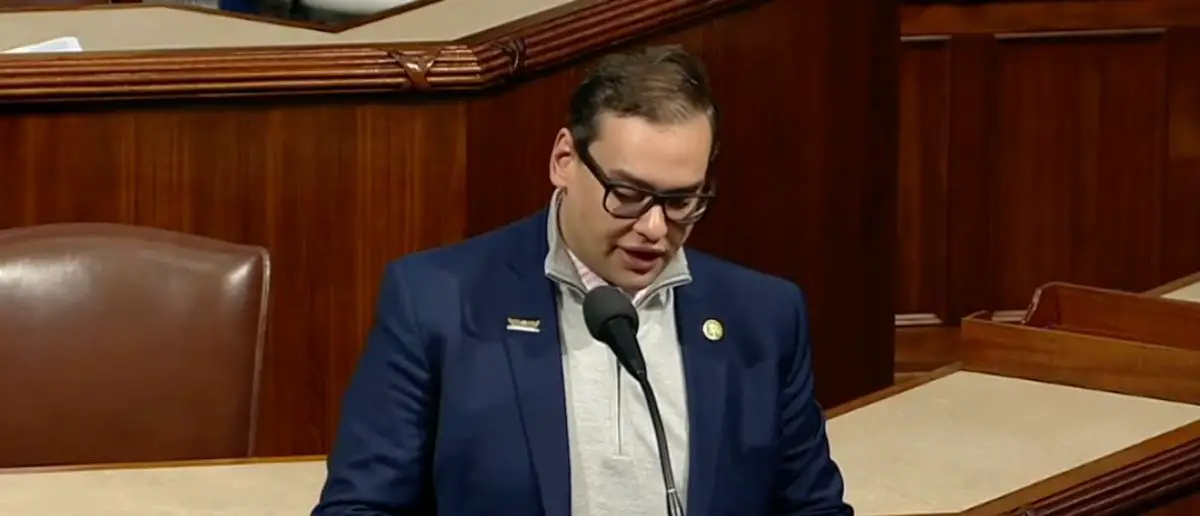 Chaos has erupted in Congress. Kevin McCarthy never saw this coming his way.
Because a major Congressmember has been arrested on shocking charges.
Rep. George Santos, a Republican, turned himself in to federal authorities on Wednesday in a courthouse in a Long Island suburb facing 13 counts of criminal wrongdoing.
He reportedly "devised and executed a scheme" to deceive donors to his political campaign in 2022, according to federal authorities.
According to U.S. Attorney Breon Peace, "this indictment seeks to hold Santos accountable for various alleged fraudulent schemes and brazen misrepresentations."
Santos allegedly claimed the funds would support his campaign for office but instead used them to buy expensive designer clothing, pay for a car, and settle personal credit card debt.
Santos is accused of applying for unemployment benefits unlawfully in 2020 when he had a job and running for Congress in his debut attempt at public office.
"At the height of the pandemic in 2020, George Santos allegedly applied for and received unemployment benefits while he was employed and running for Congress," said Nassau County District Attorney Anne Donnelly in a statement.
Her office provided support for the probe.
Following his triumph in the midterm elections last November, the novice member stretched the limits of traditional political scandal. It turned out that much of the image he presented to voters was completely made up.
Santos misrepresented his education, career successes, record as a world-class volleyball player, and the Holocaust experiences of his family in interviews and campaign materials.
A mystery $700,000 gift he made to his own election campaign was among the thousands of dollars in campaign funds that he raised and spent that became the subject of numerous inquiries.
It is still unknown how that money was obtained.
Many GOP leaders in New York, particularly those on Long Island, have turned against Santos since he declared his intention to compete for reelection in 2024.
The powerful Nassau County Republican Committee broke with Santos and demanded his resignation.
Santos has maintained his defiance and occasionally even seems to enjoy the spotlight of the media.
He has already acknowledged "embellishing" his credentials, but he has insisted on not having committed any crimes.
Republicans are experiencing electoral difficulties as a result of the Santos scandal, particularly in New York, where GOP candidates may face challenging reelection campaigns in 2018.
Speaker of the House Kevin McCarthy declared on Tuesday that he will not call for Santos' resignation.
He contrasted the criminal accusations against Santos to earlier examples involving Democratic politicians who held their positions throughout the course of their legal proceedings.
"If a person is indicted, they're not on committees, they have the right to vote, but they have to go to trial."
An investigation subcommittee will look into whether Santos "engaged in unlawful activity" during his 2022 campaign, according to a statement issued by the House panel in April.
Stay tuned to the DC Daily Journal.