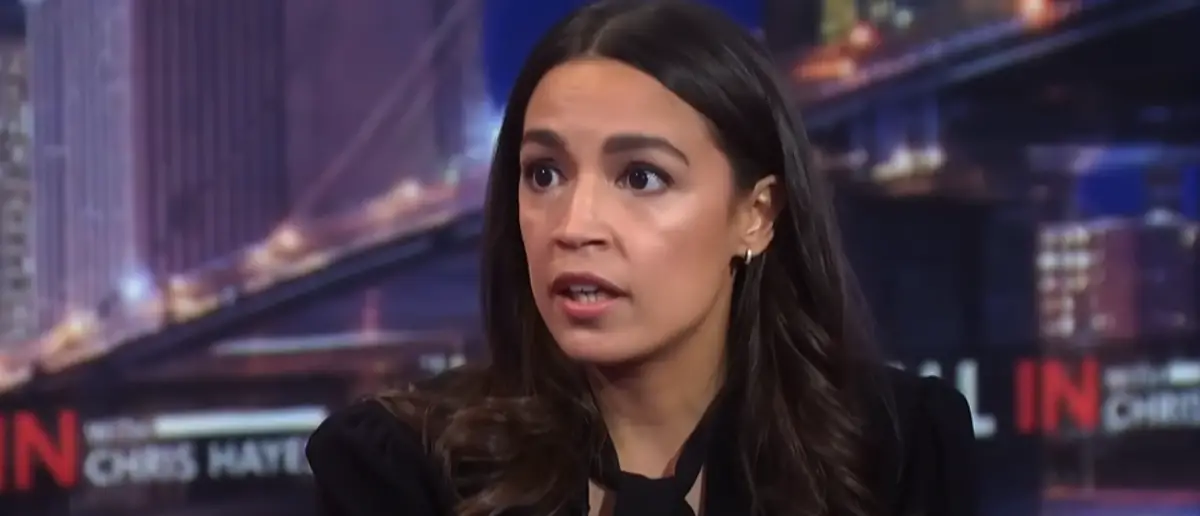 The Left is used to seeing political violence used against Republicans or innocent people. Now the tables have turned.
Because this top Democrat was attacked at a local town hall.
One of a politician's greatest fears is being confronted by their constituents about their terrible policies.
All they want is to be re-elected over and over again while basking in their limelight.
Unfortunately, that doesn't always go to plan.
And on Friday, a constituent referred to Rep. (D-NY) as a "piece of shit" during a town hall meeting in New York City's Corona area.
According to the footage provided by FreedomNews.Tv FNTV, the man is wearing a shirt with the Cuban flag on it while waving the American flag.
"American citizens before migrants," the man said. "Where are you on the migrant issue? "You're a scumbag."
According to Breitbart, roughly 70,000 illegal immigrants have arrived in New York City since the spring of 2022. Every day, the migrants cost the taxpayers of New York City $5 million.
AOC, together with Senate Majority Leader Chuck Schumer (D-NY) and Rep. Jerry Nadler (D-NY), has urged President Joe Biden to end the 150-day waiting period for work authorization for asylum seekers.
"New Yorkers are ready to employ and asylum seekers are ready to work," Ocasio-Cortez tweeted.
"The idea that denying work authorization is an effective deterrent and therefore we shouldn't let people work is wrong. It keeps people crammed in the system & hurts migrants & citizens alike."
Another constituent carried a banner that read, "America First." Only vetted legal immigrants." A woman also displayed a banner that read, "AOC: an obvious criminal."
Another topic of disagreement at the discussion was the Russia-Ukraine conflict.
"We are on the verge of nuclear war with Russia," a constituent said.
"Are you going to stop this war?"
AOC voted in favor of giving $40 billion in military and humanitarian aid to Ukraine last year, according to the New York Post.
"Stop funding this war, there's a lot of communities that need help and need that money," a woman said while being removed. "I'm from that community."
AOC also stated that she wished President Joe Biden would abolish the debt ceiling. Congress has until June 5 to reach a compromise.
Stay tuned to DC Daily Journal.