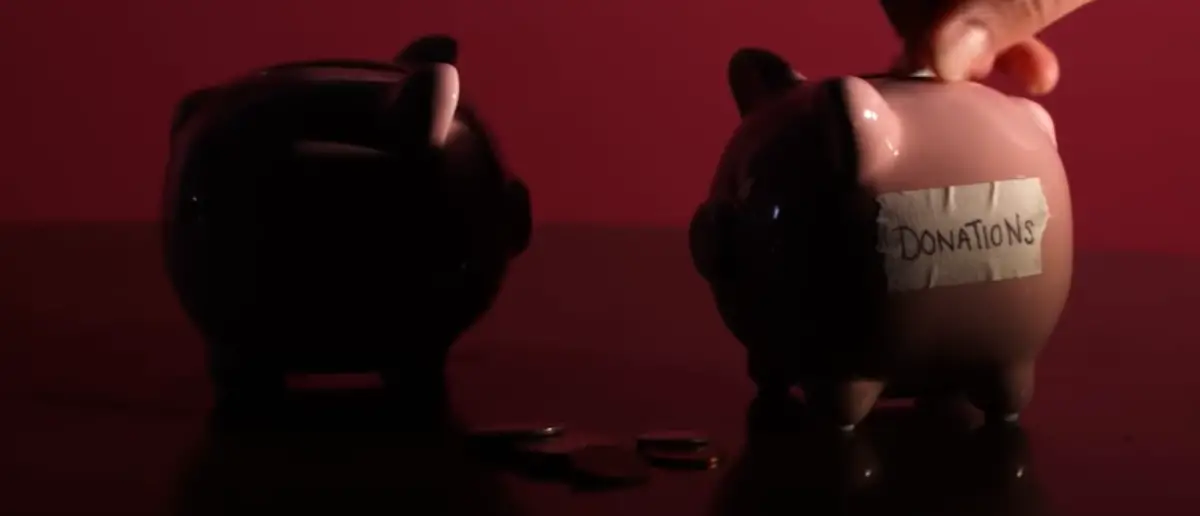 It's no secret that elite billionaires and their ilk are the ones behind the Democrat Party. But Americans rarely get to put a face to the name.
And the Biden administration is on lockdown after their dark money cabal was exposed for all to see.
Democrats and their buddies in the office are no strangers to funneling money to their pet projects and politicians.
And one dark money behemoth was just exposed for sending millions of dollars to top White House officials.
Arabella Advisors, a Washington, D.C.-based firm, ran a massive liberal dark money nonprofit network that funneled millions of dollars to organizations founded or previously led by top White House officials.
The billion-dollar network, which includes the Arabella-managed nonprofits Sixteen Thirty Fund, New Venture Fund (NVF), Hopewell Fund, Windward Fund, and North Fund, gave at least $7.8 million to three groups associated with different senior administration officials in 2021, President Biden's first year in office.
Last year, the five organizations under the Arabella dark money umbrella raised roughly $1.6 billion from unidentified donations.
"Ultimately, our goal is to empower changemakers to focus on their mission, without the burden of time-consuming and costly administrative matters associated with starting or running a charity," Lee Bodner, president of NVF, said earlier this month in his organization's 2021 impact report.
"It's obvious that now more than ever, we need forces for good in the world, and I am incredibly optimistic about our ability to turn philanthropic capital into a better future for us all," he concluded.
Overall, the network provided the most money to the E Pluribus Unum Fund, which was formed in 2018 by Mitch Landrieu, the former mayor of New Orleans and Louisiana lieutenant governor. Last year, Biden named Landrieu as a senior adviser in charge of implementing the bipartisan infrastructure bill he signed in November 2021.
According to recently published tax documents, the NVF gave the E Pluribus Unum Fund, which Landrieu established to combat racism in the South, a stunning $3.2 million in 2021. NVF awarded Landrieu's group roughly $6.3 million in 2020. According to the tax records of E Pluribus Unum Fund, NVF provided them more than the group raised in the previous two years combined.
"Today, E Pluribus Unum is building programs and initiatives focused on cultivating and empowering courageous leaders who are advancing racial equity, changing the divisive narratives that perpetuate systemic and interpersonal racism, and championing transformative policy change," according to the organization's website.
Furthermore, the Arabella network gave at least $425,000 to the Center for American Progress (CAP), a prominent left-wing think tank in Washington, D.C., last year. The funding was provided by the Sixteen Thirty Fund, the NVF, and the Hopewell Fund.
Biden chose John Podesta, CAP's founder, and board chairman, to administer climate projects outlined in the newly approved Inflation Reduction Act.
A total of $2.2 million was wired to the Environmental Defense Fund (EDF), $2 million to the Natural Resources Defense Council (NRDC), and $50,000 to the Leadership Conference on Civil and Human Rights. The three organizations also have close ties to the Biden administration.
Michael Regan, who has managed the Environmental Protection Agency since early 2021, was previously an associate vice president at the EDF. Regan collaborated with other environmental groups to lobby for the retirement of coal-fired power stations when he was with the group.
Gina McCarthy, who Biden chose as the first White House national climate adviser, was the president and CEO of the NRDC until joining the administration last year. McCarthy left the White House in September of this year.
"We have a diverse funding base, reflecting the broad public interest in confronting the climate, nature, and health crises of our time," NRDC Action Fund Executive Director Kevin Curtis said in a statement. "We're proud of the work we do to advocate for the strongest possible action to improve the lives of everyone and address problems that are inflicting rising costs and mounting dangers on us all."
Ultimately what all of these individuals have in common is that they were funded by the Arabella network and either once held positions in the White House or went to hold these positions.
It's no surprise the Democrats have made the White House into a money laundering good 'ol boys club.
Stay tuned to DC Daily Journal.