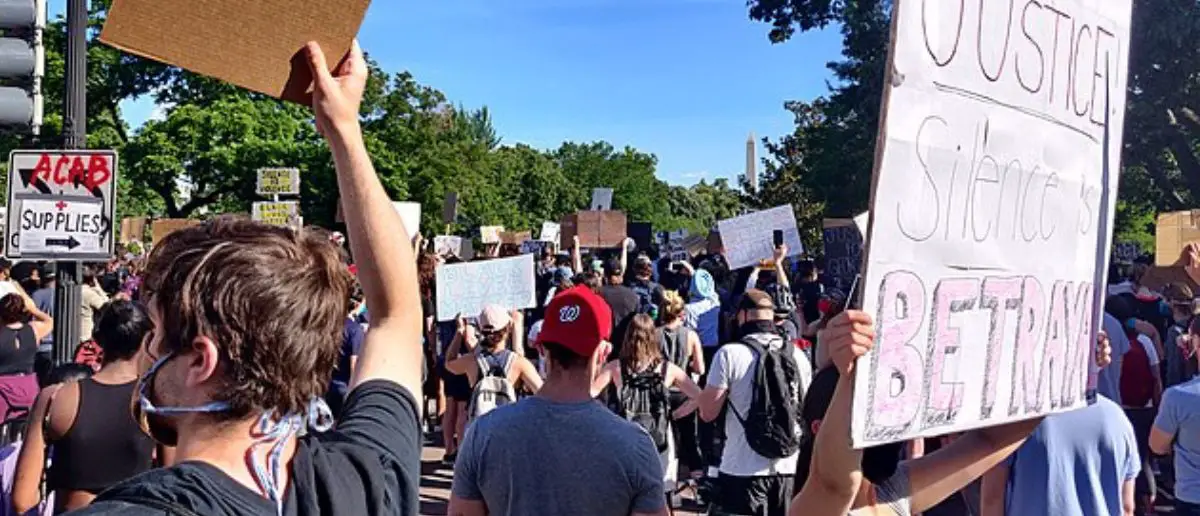 The radical Left views everything through the lens of race. They split Americans up into the oppressed and the oppressors.
And this liberal city's $569 BILLION racist scheme will leave you fuming.
Ever since the death of George Floyd in 2020, there has been a reckoning in this country over race.
While most conservative Americans agreed that George Floyd was mistreated, they dissented from the Left's narrative that America is inherently racist.
But that didn't stop cities across the country from attempting to defund their police departments and allowing rioters to burn billions in property during the Black Lives Matter unrest of 2020.
While many have reversed course after realizing defunding police only helps criminals, some cities have changed focus – deciding now that black Americans deserve massive reparation payments.
And San Francisco is spearheading that charge with over half a trillion dollar plan.
Last month, a San Francisco reparations committee offered to municipal leaders a plan that would pay long-term black inhabitants of the Northern California metropolitan city $5 million each while forgiving all debts for decades of "systematic repression."
Just before the New Year, the San Francisco African American Reparations Advisory Committee submitted a report to the Board of Supervisors that addresses public policies that "subjugate" black residents in the Bay Area city and includes a list of financial compensation, such as a lump-sum reparations payment of $5 million to each eligible individual.
"Centuries of harm and destruction of Black lives, Black bodies, and Black communities should be met with centuries of repair," Eric McDonnell, committee chair, told The San Francisco Chronicle. "If you look at San Francisco, it's very much a tale of two cities."
McDowell is one of 15 members appointed by local leaders to the panel in 2021.
Residents who qualify for the payment must meet at least two criteria from a list, which includes being at least 18 years old at the time the city adopts the committee's proposal, identifying as black or African American on public documents for at least ten years, and proving they were born in the city between 1940 and 1996.
Other conditions in the study include persons who have resided in San Francisco for at least 13 years or who have been personally incarcerated — or are the direct descendent of someone imprisoned — during the War on Drugs, which was proclaimed by US President Richard Nixon in 1971.
According to the research, African-Americans earning less than the Area Median Income of $97,000 would also receive supplements for at least 250 years.
"Racial disparities across all metrics have led to a significant racial wealth gap in the City of San Francisco," it argues. "By elevating income to match AMI, Black people can better afford housing and achieve a better quality of life."
According to the United States Census Bureau, black residents make up around 5.7% of the city's population.
According to the Chronicle, the state reparations task committee believes that black Californians may be owed $569 billion for housing discrimination alone between 1933 and 1977.
The committee's vice chair, Tinisch Hollins, told the outlet that reparations would "quantify that harm" caused by city actions that "touch on the legacy of slavery."
The report notes that neither San Francisco nor the state of California explicitly adopted the concepts of segregation, white supremacy, systematic repression, legal exclusion of Black people, or chattel slavery, which enabled the buying, selling, and owning of human beings forever.
President of the Board of Supervisors Aaron Peskin told The Chronicle that he hopes his colleagues support the plan.
"There are so many efforts that result in incredible reports that just end up gathering dust on a shelf," Peskin said. "We cannot let this be one of them."
The final proposal will be reviewed in June by Mayor London Breed, the San Francisco Board of Supervisors, and the San Francisco Human Rights Commission.
Stay tuned to DC Daily Journal.