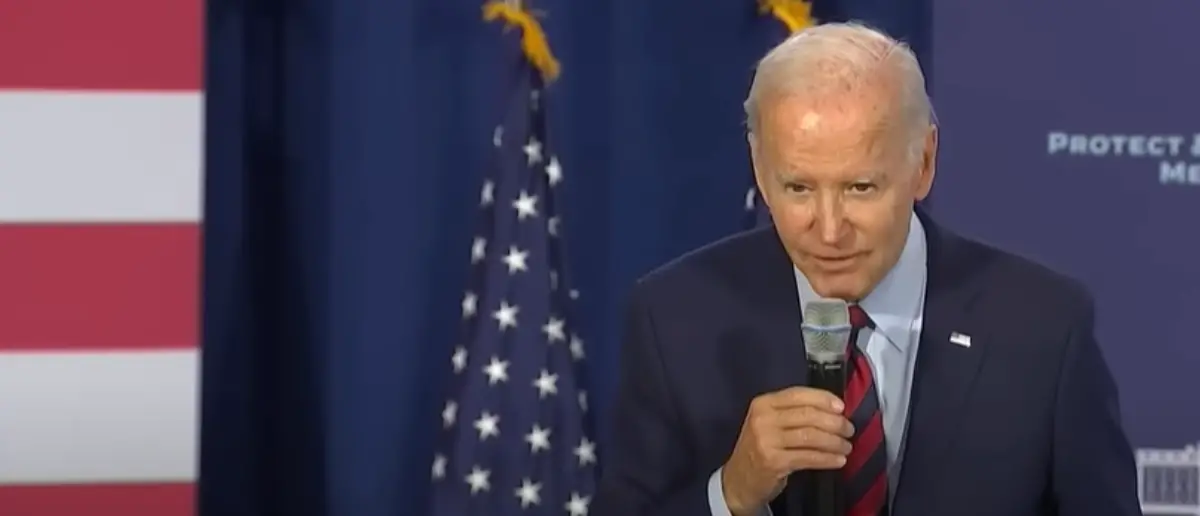 The Biden family has a checkered history of cutting backroom deals for profit. It looks like nothing has changed.
You won't believe who Joe Biden just betrayed the American people for.
Joe Biden and his son Hunter have been caught multiple times conniving with foreign governments.
Whether it was in Ukraine or in China, the Biden family has personally profited from their political connections.
And that love doesn't seem to have been lost.
According to a Moody's Analytics, Joe Biden's spending spree is putting America into deeper and deeper debt with foreign actors.
This fiscal year, the government spent $475 billion in net interest payments on the debt – up from $352 billion in the prior year.
The massive outlay of taxpayer money already exceeds the total amount spent by the federal government on transportation and veterans' benefits.
But it's only going to get worse from here.
Moody's Analytics data also shows that net interest payments on the debt are set to surpass $750 billion by as soon as early 2025.
If this happens, the federal government will officially be paying more on interest to the national debt than the entire defense budget.
And this will likely hamper efforts by either political party to accomplish much after the elections.
"Regardless of who wins the midterms or in 2024, there are really difficult decisions that will have to be made," Dan White, an economist at Moody's Analytics, told CNN. "This is really going to handcuff them."
According to CNN, the Federal Reserve has typically kept interest rates low in order to foster economic growth and foreign investment in US debt.
As a result, the Biden administration engaged in aggressive borrowing campaigns, pushing the total national debt above $31 trillion for the first time this year. According to White, this has "fast-forwarded us almost an entire generation" in terms of debt.
With inflation hovering above 8%, far beyond the Federal Reserve's target of 2%, The Wall Street Journal reported Tuesday that the Fed is unlikely to decrease its pace of interest rate hikes this week in an effort to put downward pressure on the economy and slow inflation.
As interest rate hikes reduce economic activity and raise interest rates, the United States may soon find itself unable to repay interest payments, according to White.
A recession, which experts believe is becoming more likely, would make making interest rate payments even more difficult, because governments normally spend more on social programs during recessions, according to White.
"For decades, budget deficits and US debt didn't matter," said Peter Boockvar, chief investment officer at Bleakley Financial Group. "Maybe all of a sudden they will."
Stay tuned to DC Daily Journal.