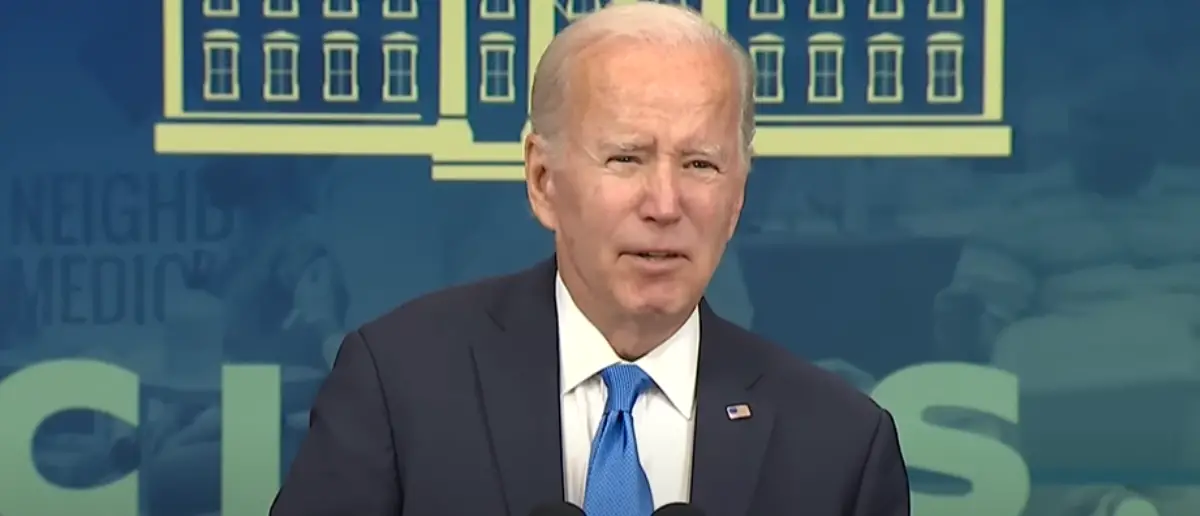 Rumors have swirled around whether President Biden can make it to a second term. Now we have the answer.
And these frightening test results sent Joe Biden into shock.
Joe Biden and his aging allies have been showing just how far they've declined over the past few years.
You have Senator Dianne Feinstein (D-CA) who can't remember that she's been absent from Congress for months recovering for an illness, saying "I haven't been gone. I've been here, I've been voting. Please, either know or don't know."
Even her own constituents think she should resign, with 63% of California Democrats saying her health precludes her from continuing to represent the state.
And what about John Fetterman, who has been unable to string a sentence together since experiencing a devastating stroke on the campaign trail.
Left-leaning outlets constantly reported on whether or not he'll resign due to his reduced mental faculties.
And now the results are in for Biden, and Americans want anything other than him.
CNN provided "horrible news" to President Biden, as the network's most recent polling showed a bleak outlook for his reelection effort in 2024.
According to a poll released Thursday, a whopping 66% of Americans see a Biden victory in the 2016 presidential election as a "disaster" or a "setback" for the United States.
"Horrible news, horrible for Joe Biden," CNN host Jake Tapper said in response to the survey.
"Those are some bad numbers," he added afterwards.
Based on the CNN poll, Biden has a 35% approval rating, which Chalian described as "remarkably low."
The data was broken down by party, and while he has 79% support among Democrats, he only has 26% approval among independents, a nine-point dip from December.
When surveyed against his Democratic primary competitors, Biden's prospects only worsened. While he got 60% support, a staggering 20% favored Robert F. Kennedy Jr., 8% backed spiritual expert and former 2020 presidential contender Marianne Williamson, and another 8% wanted someone else.
Within the Democratic Party and Democratic-leaning Independents, 67% of party loyalists supported Biden, while only 40% of Democratic-leaning Independents did.
However, Chalian characterized RFK Jr.'s support as a "potential warning sign," noting that he has the support of 32% of leaning Americans while just 15% of party loyalists.
A Fox News poll conducted last month revealed a similar picture of the Democratic field, with Biden receiving 62% of primary voters' support, RFK Jr. receiving 19%, and Williamson receiving 9%.
Polls continue to reveal a lack of enthusiasm for the president, with a substantial majority of Americans, even Democrats, concerned about his age.
Stay tuned to DC Daily Journal.