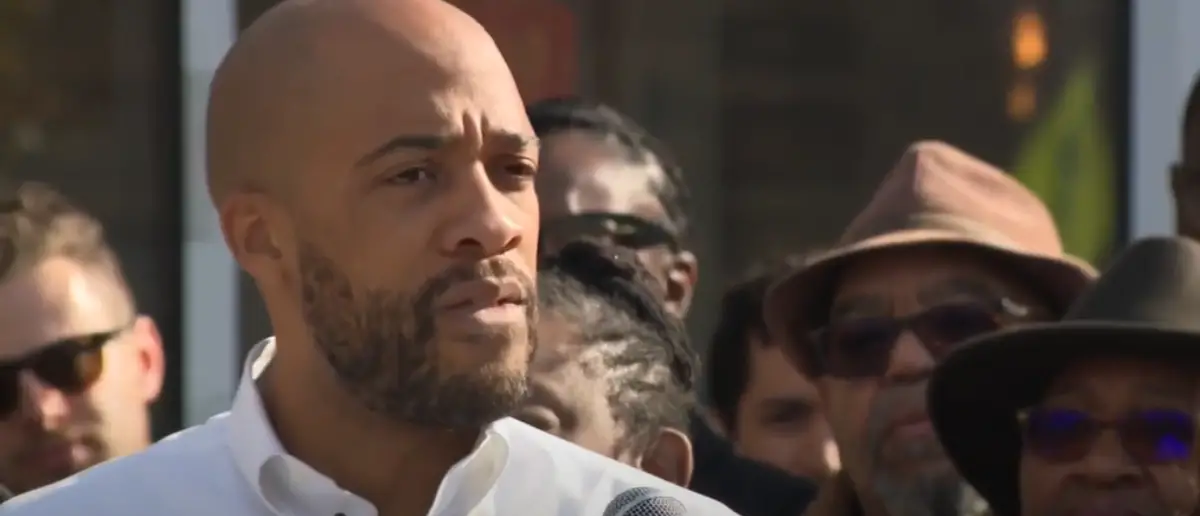 The midterm elections were a mixed bag for the Republicans expecting a red wave. But it doesn't help when Democrats are up to their usual antics.
And this major Democrat just got called out for doing this shady thing on election night.
For months Democrats had been digging themselves deep holes in the eyes of the American public.
The economy, the border crisis, and Joe Biden's fitness for office were all on the table of discussion.
But after a disappointing night at the polls, many are saying it was candidate quality that brought down the GOP.
Though it wasn't the night anyone expected, the Republican Party is still on pace to take the House of Representatives and blunt Joe Biden's agenda.
And it may be possible for them to take the Senate still. Only time will tell.
But they won't if the Democrats have anything to say about it.
That's exactly what Democrat Lt. Gov. Mandela Barnes is doing in the great state of Wisconsin.
With polls showing that incumbent Senator Ron Johnson (R-WI) is set to win, Barnes has refused to concede the race.
And Johnson has taken him to task for not accepting the will of the people.
"The votes are in. In all Democrat strongholds, municipalities are reporting 100% of wards are in and counted," Johnson said in a press release. "There is no path mathematically for Lt. Gov. Barnes to overcome his 27,374 vote deficit. This race is over."
Johnson went on to ask if Barnes will deny the election results – something Democrats have long accused Republicans of doing.
"Will you accept defeat trailing by 27,000 votes?" Johnson asked. "In 2020, Joe Biden claimed victory in Wisconsin with a 20,000 vote margin."
He then highlighted that the remaining votes are all in Republican majority districts, meaning Johnson's lead will further expand.
"There are some counties that have anywhere from 3-10% of the votes outstanding. These localities represent areas where we are winning by over 60%."
Decision Desk HQ called the Wisconsin race just before 3 a.m. on Wednesday, with 93 percent of the votes counted. Politico, the Associated Press, and NBC News have all declared Johnson the winner.
Wisconsin was one of 21 Republican-held seats up for election, making the estimate noteworthy. Democrats had only 14 seats to defend. Wisconsin, along with North Carolina, Ohio, and Pennsylvania, were among the most difficult Republican seats to retain.
And with a Republican victory in Wisconsin, the fate of who will control the Senate will fall in the hands of Georgia and its runoff election this December.
Stay tuned to DC Daily Journal.