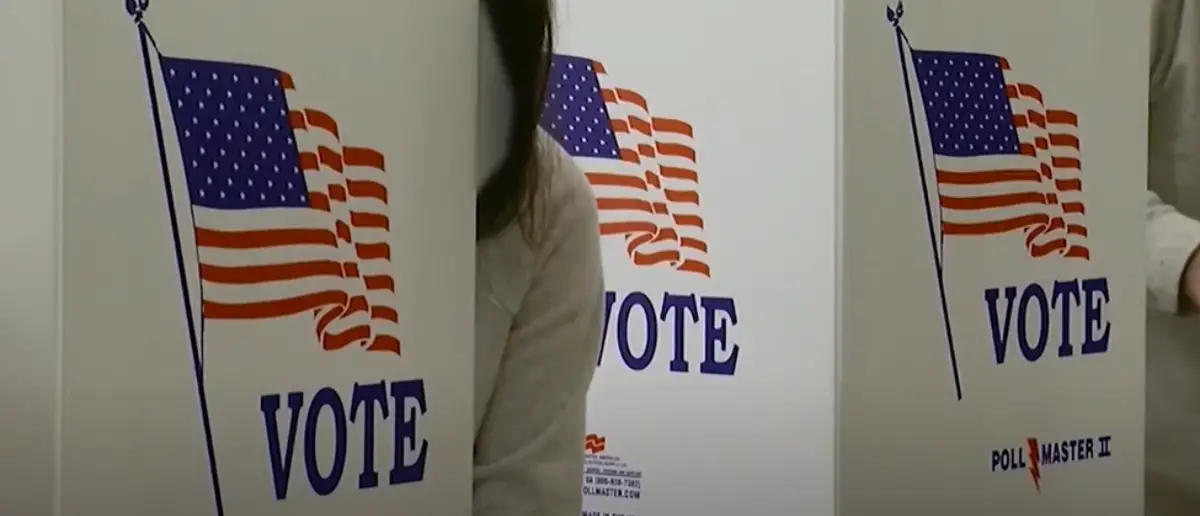 Millions of Americans are casting their votes today to choose who will run the country. But it looks like a certain someone has a trick up their sleeve.
And you won't believe what this Democrat was accused of doing right before the election.
Today is the day.
Americans across the country will determine whether the Republicans or Democrats control Congress for the next two years.
Will it be a red wave or even a tsunami like the polls have shown?
Or will Democrats hold on to their thin majorities and disappoint the Republicans.
No one can know for certain, but one Democrat is being accused of trying to goose the numbers.
In Indiana, election officials were shocked to discover a Democrat poll worker was pre-selecting Democratic candidates and pressuring citizens for vote for Democrats.
According to Beth Sheller, an election supervisor for Hamilton County, an inspection report purportedly revealed two different issues at a polling place in Carmel, Indiana.
Electioneering and election meddling by a poll worker named James Zheng may have occurred.
According to Chalkboard Review, where officials first identified the accused poll worker, Zheng has been accused of encouraging black voters "… not to vote for the racist candidates outside."
The first incident occurred on Thursday evening, when a poll worker instructed a pair of black voters not to vote for pro-parent school board candidates, claiming they were "racist," after encountering a gathering of education campaigners outside the voting station.
After casting their ballots, the pair of voters told the activists about their interaction with the poll worker, who then approached the worker about the matter.
According to the inspector report, the second event implicated potential election tampering.
Reports from the Chalkboard Under the premise of "explaining the voting machines," Zheng allegedly pre-selected a straight-Democrat ticket for a voter.
Several voters accused Zheng of using the same approach on their ballots to their local election judges, some of whom "didn't know how to change it back."
In a news release acquired by Chalkboard Review, Mario Massillamany, GOP chairman in Hamilton County, stated that the election administrator barred Zheng from returning to the early voting venue on Friday and Monday.
"This should serve as a cautionary reminder that those desperate to hold onto power or gain power will do anything – including breaking the law – to thwart the efforts of parents and taxpayers to replace our school boards with officials who more accurately reflect the values of our community," Massillamany said. "If you see something suspicious, please report such activity immediately to a poll worker or other election official immediately."
According to Fox News Hamilton County Democrats chair, Dayna Colbert was asked to offer a replacement poll worker.
Reports show the Hamilton County Sheriff's Office has initiated an investigation into the allegations.
Sheller told Chalkboard Review that she hopes Zheng is punished for both counts of misbehavior, and that she would ensure, with a bipartisan panel of judges and election officials, that "no electioneering" signs and limits were displayed at that spot before polls opened.
"I have never seen anything like this," she said.
Stay tuned to DC Daily Journal.