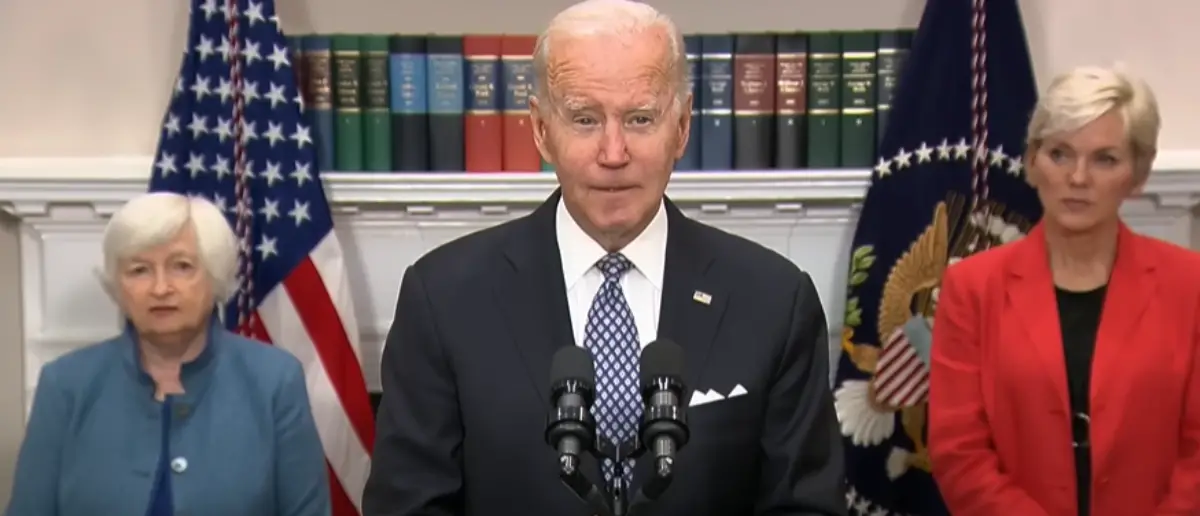 Biden can't seem to stay out of trouble. It's almost like he's trying to sink Democrats' chances this November.
And all hell broke loose after this Biden bombshell just broke.
Anyone who has been paying attention can see that Joe Biden's presidency has been on the worst in the history of America.
Inflation is at levels that haven't been seen since the Carter era.
Fuel and food shortages continue to plague the average American, with Biden doing little to assuage anyone's fears.
Illegal immigrants are pouring over the southern border, costing the U.S. government nearly $200 billion every single year.
And instead of focusing his efforts on fixing the issues, he's caused that are hurting everyone, Biden has spent his time demonizing his political opponents and spending money like there's no tomorrow.
One of his flagship actions as president has been his plan to cancel up to $20,000 in student debt for borrowers.
Though he claimed to pass this cash grab through Congress, Biden unilaterally sold out the taxpayer.
In fact, estimates of the cost range from $300 billion to $980 billion to Americans.
And now we're getting the first look at how the lucky borrowers are going to spend their savings on their loans.
A poll conducted by the website Intelligent.com found that the majority of people (73%) who are receiving money back are spending it on non-essential goods and services.
According to the survey, "Nearly twice as many Democrats than Republicans feel spending on non-essentials is an acceptable thing to do (12 percent vs 7 percent)."
A more detailed breakdown revealed that 52 percent prioritized buying for clothes, while 46 percent prioritized going out to eat or going on vacation. 44 percent would spend their additional money on a new smartphone, 36 percent on a new video game system, 28 percent on drugs and alcohol, and 27 percent on gambling.
And when asked, a whopping 77% of people admitted they could spend the money more wisely.
On October 21, the 8th US Circuit Court of Appeals ruled in favor of six Republican-led states who had sued the Biden administration to put an end to the program. The temporary halt allows the court to fully consider an injunction request from the Republican-led states of Iowa, Kansas, Missouri, Nebraska, South Carolina, and Arkansas.
Arkansas Attorney General Leslie Rutledge, who is leading the lawsuit, said, "It's patently unfair to saddle hard-working Americans with the loan debt of those who chose to go to college. The Department of Education is required, under the law, to collect the balance due on loans. And President Biden does not have the authority to override that."
Even Democrats have said the cancellation is illegal.
"The president can't do it — so that's not even a discussion," House Speaker Nancy Pelosi said just last year.
So the odds this scheme survives are slim, but stranger things have happened with Democrats at the helm.
Stay tuned to DC Daily Journal.