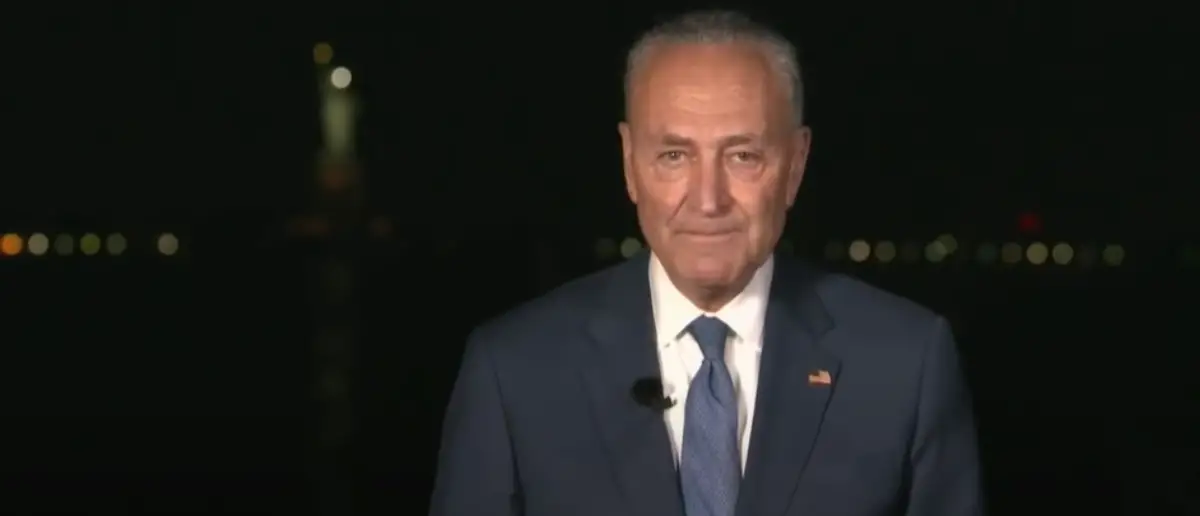 Senate Majority Leader Chuck Schumer knows a red wave was coming. But he's bet on Democrats holding onto the Senate.
And Chuck Schumer was utterly livid when he found out who might make him lose his job.
Only a handful of election races will determine the total balance of power of Congress in Washington, D.C.
The Republicans are expected to take back the House of Representatives by a fairly large margin while the Senate is hotly contested.
The three races that Republicans and Democrats are desperate to win are the Senate races in Arizona, Georgia, and Pennsylvania.
All of those races are virtual ties according to the polling data from a variety of polling outlets.
Arizona in particular is making the Democrats nervous because it was a race that the early polls indicated that they should win by a solid 5% or more margin.
However, lately, the polls have indicated that Republican Blake Masters and Democrat incumbent Mark Kelly are separated by just one or two points.
Whatever lead Mark Kelly had up to this point may be entirely gone now.
Because Masters just got a critical endorsement.
The Libertarian candidate running for U.S. Senate out of Arizona – Marc Victor – was rumored to drop out of the race with him barely pulling in one point in the polls.
Victor did exactly that this week, but he didn't just drop out. He also endorsed Republican Blake Masters, which could significantly sway his very small but very critical base in Arizona.
Victor posted a video to YouTube saying Masters "really is — in his heart and his mind — he's in favor of doing everything he can to get us very sternly, very smartly in the direction of 'live and let live.' And that seems like a good tradeoff to me."
This should be scaring the ever-living daylights out of Chuck Schumer and his Democrat lackeys in the Senate.
Fetterman was supposed to win Pennsylvania in a landslide.
Warnock was supposed to win Georgia with room to spare.
And Mark Kelly was supposed to win Arizona by a comfortable margin.
But now all of those races are razor tight, and the Republicans in those regions carry all the momentum leading up to election day.
If Republicans win all three of those races – which could very well happen now – the GOP might command a 53-55 seat majority in the Senate.
Major betting outlets had Democrats in 2-to-1 odds to control the Senate in September.
Now it's completely flipped. The GOP is nearly a 3-to-1 favorite to gain control of the Senate with 51 or more seats since they don't have the Vice President's vote.
Chuck Schumer's world is falling apart all around him, and there's nothing he can do about it.
Stay tuned to the DC Daily Journal.