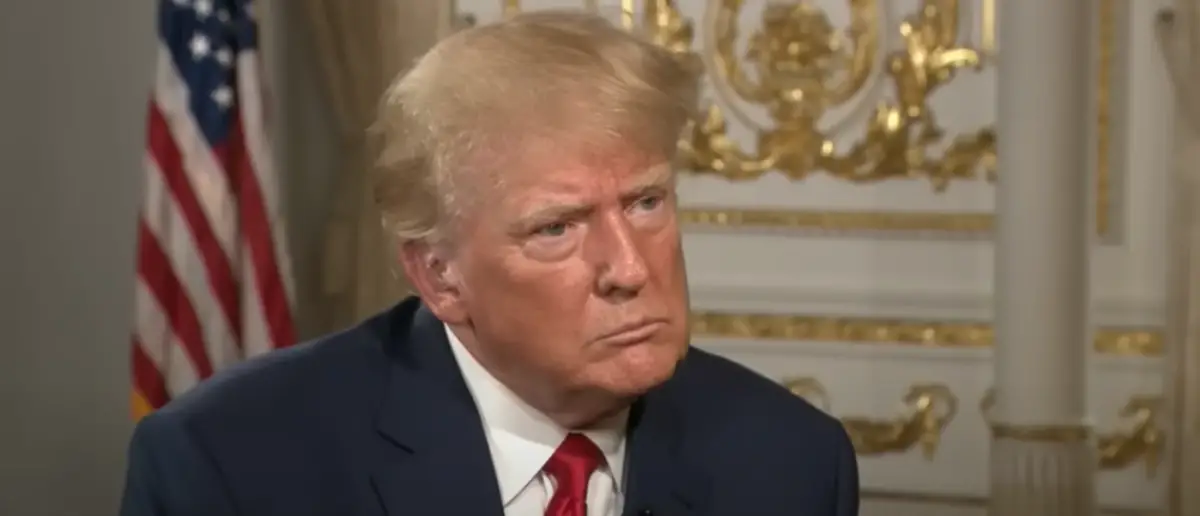 No one can doubt that Joe Biden is not a foreign policy master. Just take a look at his terrible withdrawal from Afghanistan.
And Donald Trump just uncovered how Biden is throwing America into World War III.
During a rally on Monday, former President Donald Trump chided the Biden Administration for its catastrophic failures over the past two years.
Where Trump wanted to close off the southern border to illegal immigration, Joe Biden has opened up the floodgates.
And with "the wall" being one of Trump's major talking points, he made sure Biden caught flak for his failing immigration policy.
"Instead of doubling the number of IRS agents, we should double the number of ICE and border patrol agents," Trump said.
He went on to say that the over four million who have poured into the country since Biden took office should be deported.
"And we should pass legislation to deport every illegal alien that Joe Biden has unlawfully allowed breaking into our country."
The former president pointed out that to make the country great, we must first make it safe.
"We're going to make America great again. And we are going to do it. First, we have to make America safe again. It's not safe. We don't have a safe country anymore.
Trump then went on to flex his achievements and rapport on the world stage, something Biden has struggled with during his tenure.
You know, in Afghanistan, I was very tough on Afghanistan. I spoke to the leader, Abdul. The fake news went crazy; "Why would you call the Taliban?" — because that's where, remember Jesse James, "why do you rob the banks?" He said, "that's where the money is." Why do you call the leaders of the Taliban? That's where the problem was, right? And Abdul and I got along very nicely. They hate when I say that I got along with Kim Jong-un very nicely. Isn't that good that I get along with him, right?"
Donald Trump, in Ohio, edges even closer to a 2024 run: "We have a man who is the worst president in the history of our country, who is cognitively impaired, in no condition to lead, and is now casually talking about nuclear war with Russia, which would be World War III." pic.twitter.com/QGPstkiOIE

— Sahil Kapur (@sahilkapur) November 8, 2022
But the whopper of the night came when Donald Trump warned about the possibility of nuclear war with another world power, such as Russia or North Korea.
"We didn't end up in a nuclear war. You would have ended up in a nuclear war at that time, believe me, and you could end up with another one, different one, with him. And also Russia and also others because our people don't know what the hell they're doing," Trump said.
The Biden Administration has spent billions of dollars in military aid to Ukraine since Russia's invasion of the eastern European nation.
Russia has made it clear that it views this as a threatening act by NATO and its member nations.
But instead of calling for peace and bringing the warring parties to the table, Biden along with other politicians have encouraged a violent coup in Russia.
With both the United States and Russia holding the most nuclear weapons in the world, this is certainly a dangerous game.
Stay tuned to DC Daily Journal.