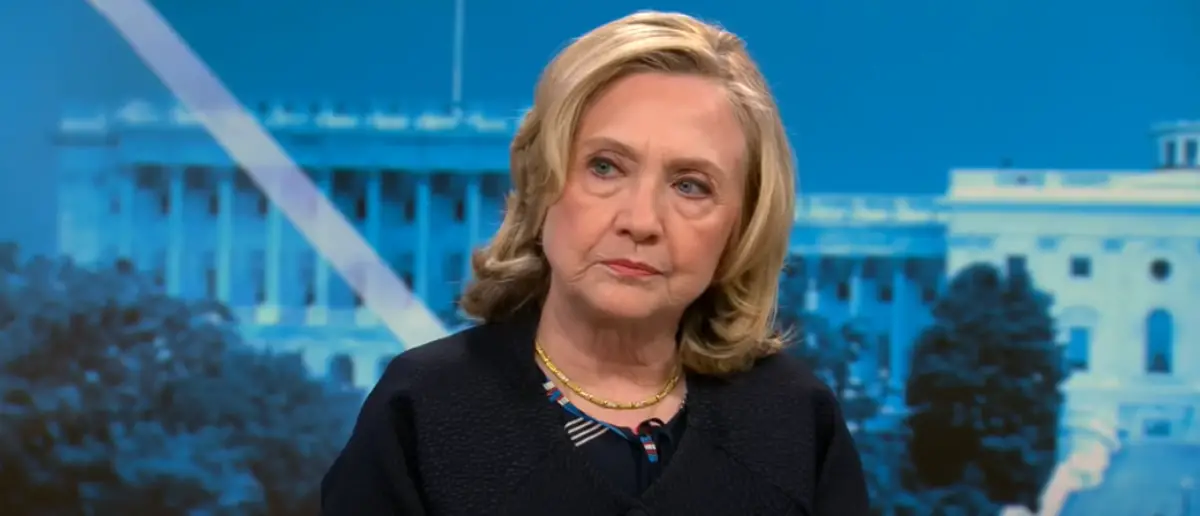 The failed Presidential candidate Hillary Clinton has resigned to the shadows for the past few years. But she's still scheming behind the scenes, flying under the radar.
And now Hillary Clinton's plans to take over the internet have been uncovered for all to see.
When Hillary Clinton lost in 2016, it was certainly devastating for her political career and the Democrats in general.
She was supposed to be the future of the Democrat Party and pick up the (poor) legacy of Barack Obama from 2008-2016.
Of course, that didn't happen and now the Democrats are stuck in a position with no way forward since Joe Biden is President and he's expected to be on his way out ahead of the 2024 election.
Because of this, some within the Clinton circle are claiming she's looking to make a political comeback in the near future.
Whether she plans to run for any type of office remains to be seen, but she is certainly trying to pull some strings in the background.
The latest reports indicate she's trying to take significant control over the internet itself to support the radical Democrats' narrative at all costs.
How is she doing that? It starts with the "Onward Together" organization that Hillary Clinton founded after she lost in 2016 to Donald Trump.
That organization started an official partnership in December of 2020 – right after the election between Biden and Trump – with the Leftist progressive group "Accountable Tech."
.@OnwardTogether will work with both groups to provide grants, advice, and other support as these organizations take their work to the next level.

Here's to building power behind the values we share, and even more wins, in 2021.

Can't wait to get started.

— Hillary Clinton (@HillaryClinton) December 18, 2020
They say the partnership is designed to rid the internet of "online harassment" "disinformation" and "extremism."
Though, in practice, that often means silencing conservatives as much as possible.
Here's where it gets ugly.
Accountable Tech recently sent a letter to some of the top advertisers on Twitter, pressuring them to pull their business from Twitter if the social media platform doesn't bend the knee now that Elon Musk is at the helm.
They say Musk intends to "steamroll those safeguards and provide a megaphone to extremists who traffic in disinformation, hate, and harassment."
Ultimately, they want individuals like Donald Trump to remain banned from the platform so the platform can continue to be used as a Leftist propaganda machine arm.
The purpose of this letter is to force Elon Musk and those at Twitter to make a tough decision.
Either bow down to the Leftist "progressive" mob, or lose billions in advertising revenue.
Twitter is literally one of the biggest and most used websites on the planet, and Hillary Clinton and her lackeys are effectively trying to browbeat Elon Musk into submission and into their control.
That type of grey-area blackmail should concern every single American.
Stay tuned to the DC Daily Journal.