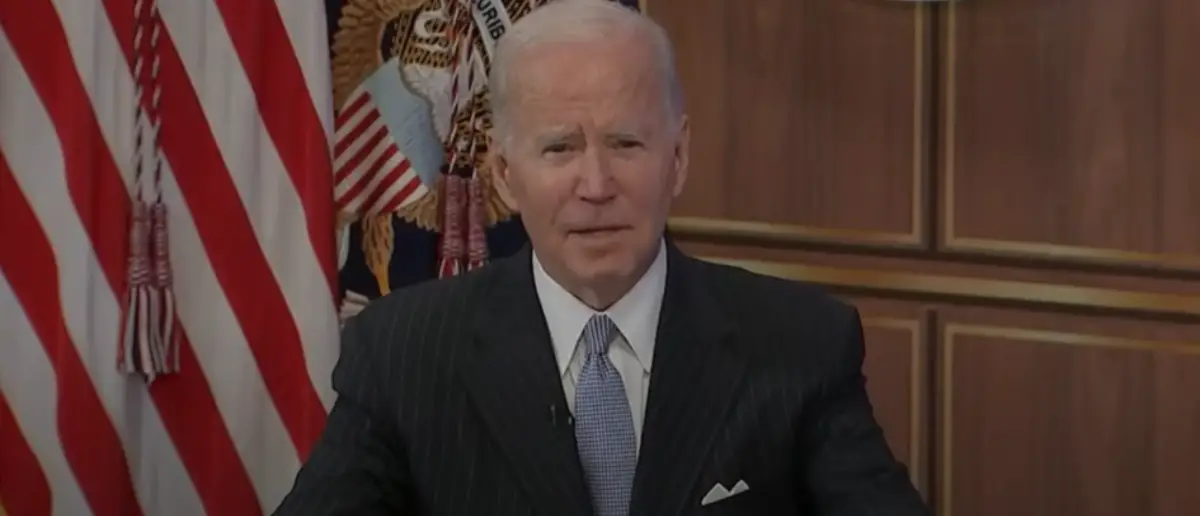 President Biden has made it clear to run for a second term when 2024 rolls around. But he may never get the chance.
Because he could be barred from running in 2024 thanks to this shocking bombshell.
Ever since the Midterm elections, Democrats have been making the rounds in speeches and media appearances trumpeting their "victory."
Though Republicans were absolutely disappointed by the results, Democrats are far from winning any sort of mandate this November.
Instead, Congress has been split between the Republican House and Democratic Senate regardless of what happens in the Georgia runoff.
But that hasn't stopped major Democrat figures from planning their future around staving off a massacre.
In the days after the election, Joe Biden announced that he would run for reelection in 2024.
When asked if voters not wanting him to run again would change his decision, he retorted "watch me."
And though his allies have ostensibly put forth their support for the 80-year-old Biden, many are working behind the scenes to stop him from running again.
According to CNN, Democratic elected officials and operatives are concerned that a younger Republican like Ron DeSantis could pose a serious threat to President Joe Biden's reelection chances.
According to CNN, two unnamed Democratic operatives are "uneasy" about Biden's chances against DeSantis or another younger Republican, and another believes Biden's chances are "not great."
Four Democratic members of Congress, who asked to remain anonymous, believe that half of the Democratic lawmakers would prefer a candidate other than Biden.
"It's a little bit like when Trump was president, and none of the Republicans would say what they really thought on the record," said one Democratic strategist, according to CNN.
Though the lawmakers believe there is a need for a new Democratic frontrunner, CNN reports that Biden's best argument for running would be that the Democratic Party could avoid a chaotic primary.
According to CNN, Democratic Minnesota Rep. Dean Phillips feels the midterm elections signaled the need to "create pathways for new generations of leaders."
"There's a pragmatic element of this too. I believe the country will be in a place where they'll be looking for a new generation as well," Phillips said.
According to an October poll conducted by the Economist/YouGov, a majority of Democrats would oppose Biden running in 2024. And 26% of respondents supported Biden seeking reelection, while 52% opposed it.
While Democrats staved off the worst on election night during these past Midterms, Joe Biden wasn't up for a vote.
It's obvious that Americans are not satisfied with his constant gaffes and mishandling of the country.
And it's anyone's guess if Joe Biden will be pushed aside for younger blood.
Stay tuned to DC Daily Journal.