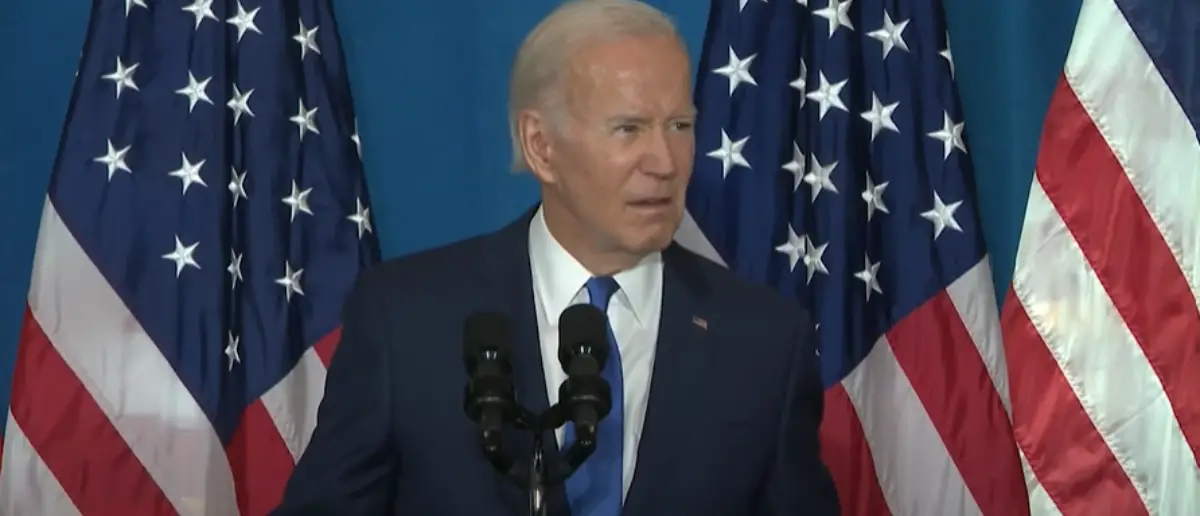 Questions have swirled around whether Joe Biden will seek a second term. But it looks like we have our answer.
And Joe Biden is furious after his decision for 2024 just leaked.
Joe Biden is the oldest person to ever be inaugurated as president of the United States.
Just this month, he is set to turn 80 years old, becoming the first president to ever hold office at that age.
It's no overstatement to say that Biden is showing his age, and it's not looking pretty.
Recently he called out to a whole room of reporters asking where Rep. Jackie Walorski was. Walorski had been dead for over a month.
If his speeches aren't marred by gaffes and awkward pauses for thought, they aren't rousing in the least.
In short, the Democrats have a mess on their hands and many are hoping Biden will step down after his term.
But reports are surfacing that Joe Biden has other plans in store for them.
President Biden intends to run for reelection in 2024, barring an unexpected incident and has been laying the basis for the campaign at the White House residence since September, according to a report from the Washington Post.
According to the  Post, the planning meetings have included First Lady Jill Biden and a "very small group" of advisers that include top White House aides Anita Dunn, Mike Donilon, and Jen O'Malley Dillon, veterans of Biden's 2020 campaign, and White House chief of staff Ron Klain.
Even if the president has a last-minute change of heart, Biden's inner circle intends to prepare for a reelection bid. 
According to the story,  has hinted that if former President Donald Trump enters the race, he will be more likely to run.
However, some Democratic strategists are concerned that if Biden waits until next year to formally announce his decision, Democrats will be at a significant disadvantage.
"We are going to have two or three months with essentially one hand tied behind our back because even if we are running at full speed we still will not have a candidate," a Democratic presidential strategist told the Washington Post.
"The public indecision of the president is going to dominate all the conversations inside the party," the strategist continued. "And if Trump announces, the hysteria is only going to increase."
And unfortunately for Biden, the public is not behind a Biden 2024 ticket.
Following an August USA Today/Ipsos poll, 56% of Democratic voters believe Biden should step down and not run for re-election in 2024, citing a desire for a change in the party.
According to a September Washington Post-ABC News poll, 56% of Democrats and Democratic-leaning independents wanted the party to pick someone other than Biden as its candidate in 2024.
And with leading Democratic politicians refusing to say whether they'd stand behind him in 2024, Joe Biden has an uphill battle to fight.
Stay tuned to DC Daily Journal.