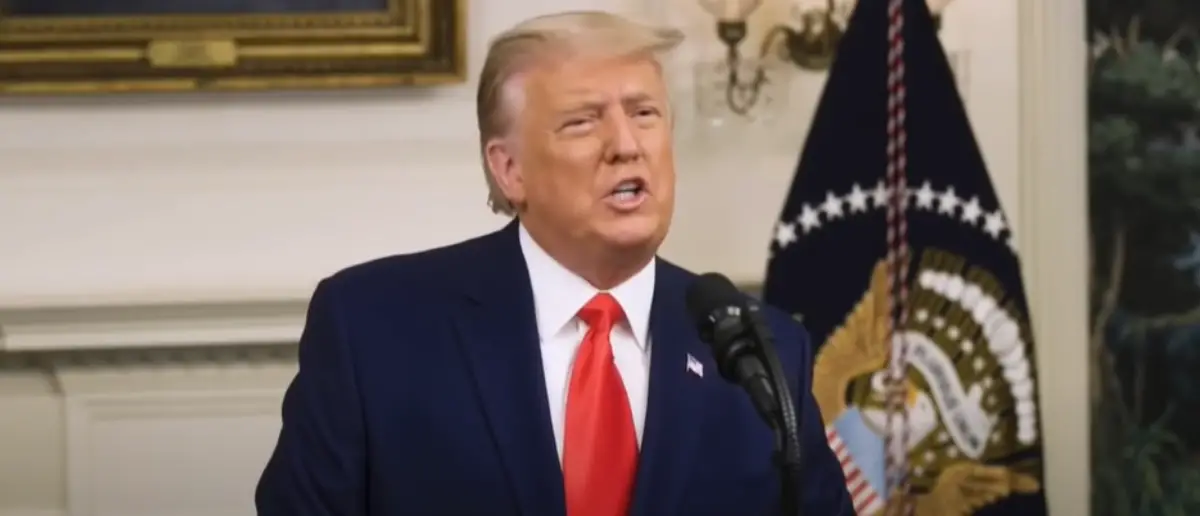 Rumors have been circulating on whether former president Donald Trump will run again. And he is about to put those rumors to rest.
And Joe Biden nearly fainted when he heard about this shocking Donald Trump announcement.
The Left can't get over the fact that Donald Trump was president of the United States.
For four years, they pushed the fake Russian collusion hoax to pretend that he stole the election from Hillary Clinton.
And now that he is out of office, they want to make sure he'll never be able to be in the Oval Office again.
Whether it's filing countless lawsuits against him and those close to him or raiding his Mar-a-Lago estate, they won't stop until he capitulates.
But Trump has never been known to be a quitter. And he's about to leave the Democrats kicking and screaming.
Former President Donald Trump wants to publicly announce his long-teased third presidential run later this month, according to two people who spoke to The Washington Post on Friday.
According to one insider, the 45th President will likely open his campaign on November 14, the Monday following the midterm elections. Another source stated that an announcement would be made this month, but no exact date had been specified.
Axios initially reported the probable announcement date, six days after Republicans are projected to make significant gains in the House and Senate, citing three sources involved with the "sensitive discussions."
The source made clear any announcement will be followed by several days of political activities centered on the 45th president, with Trump's associates clearing off days on their calendars for prospective travel.
The announcement comes only one day after Trump told a gathering in Sioux City, Iowa, that he "will very, very, very likely do it again."
"Very, very, very probably — VERY, very, very probably. Get ready, that's all I'm telling you. Very soon. Get ready," he teased to roars of approval Thursday night at a rally in support of Republican candidates, including Iowa Gov. Kim Reynolds and Sen. Chuck Grassley.
The proposed date also corresponds to prior speculations that the announcement would take place between the Nov. 8 midterm elections and the Nov. 24 Thanksgiving holiday.
However, the outlet cautioned that the date of a potential announcement could be shifted based on the midterm election results, particularly if control of the Senate hinges on a potential Dec. 6 runoff in Georgia between Democratic Sen. Raphael Warnock and Trump-backed former football star Herschel Walker.
The Iowa rally was the first in a series of barnstorming rallies headlined by the former president in the run-up to Election Day. Trump was slated to campaign in Pennsylvania on Saturday night, Florida on Sunday, and Ohio on Election Day, Monday.
Trump spokesman Taylor Budowich told The Post he was "not commenting on the never-ending media speculation and rumors."
"As President Trump has said, Americans should go vote up and down the ballot for Republicans," Budowich added, "and he will continue that message tomorrow night in Pennsylvania."
Whether it's until after a runoff or in November, America will know soon whether former President Donald Trump will seize the momentum and try his hand at another presidential run.
Stay tuned to DC Daily Journal.