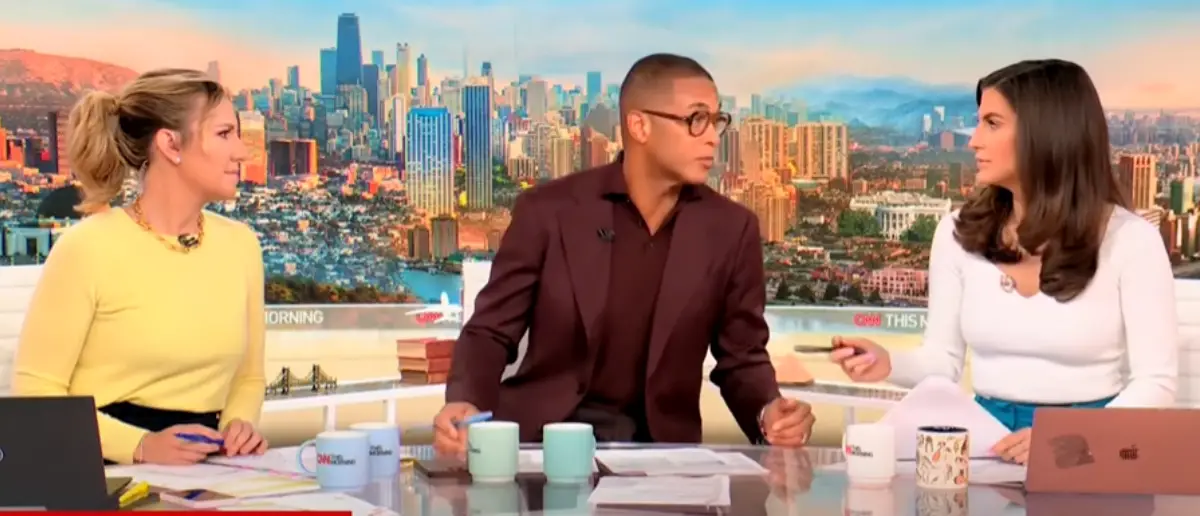 For the past few years, we've seen Big Media cover for the Democrats night and day. But Joe Biden has made it difficult for them to do that.
And now Joe Biden's been slapped with a shocking truth from the last place he ever expected it.
Gone are the days when Leftist media outlets like CNN and MSNBC would gush over their Democrat darling the likes of Barack Obama.
Instead, they've focused on relentlessly attacking conservatives and Republicans, especially during Trump's four years in office.
On top of that, Joe Biden's super low approval ratings have made it difficult to defend him, though they try.
But surprisingly even CNN and MSNBC have been forced to criticize Joe Biden and call it like it they see it.
Otherwise, they'll lose even more credibility with their viewers.
One such instance came as Don Lemon on CNN's morning show was discussing the drop in Biden's approval ratings just before the midterms.
That's when Don Lemon went super honest for just a moment.
"A lot of people don't want to be seen with the President," CNN's Don Lemon said.
CNN's Don Lemon: "A lot of people… don't want to be seen with [Biden] quite frankly." pic.twitter.com/lnm27HQWYG

— RNC Research (@RNCResearch) November 2, 2022
What's happening here is CNN is saving themselves by choosing not to give cover to Joe Biden right now.
CNN has been in freefall over the last two years without Donald Trump in office to treat like the boogeyman.
Instead, Joe Biden has become extremely unpopular with the average American voter and that's forced CNN to choose to defend him and likely lose even more credibility or call it like it is.
CNN's profits are expected to fall well beneath their projections for 2022 as they initially planned for $1.1 billion but are expected to land well below the billion mark.
This has forced many significant changes within CNN like moving Don Lemon to the morning slot and trying other personalities in the evening.
They are desperate to turn their ship around and that's what you're seeing play out.
CNN is giving the "call it like it is" game a shot because lying for years has put them in the horrible position they are currently in.
Though, you can almost certainly expect them to return to their antics should Donald Trump or Ron DeSantis win in 2024…
Stay tuned to the DC Daily Journal.