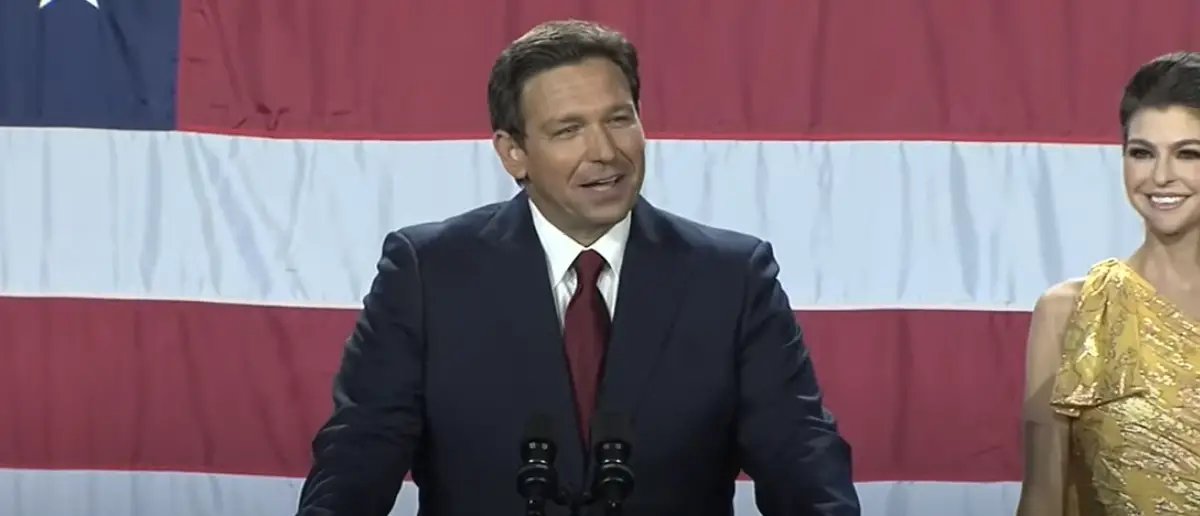 Republicans were confident Ron DeSantis would win re-election. But no one was expecting this.
And Ron DeSantis was blindsided with this result he never saw coming
With the preliminary results in, many are worried the red wave we all expected fizzled out.
Early predictions showed Republicans retaking the Senate with even a 53-47 majority.
But that has been proven to be wishful thinking after last night, though we won't know the true outcome for some time.
Even still, Republicans had major victories. The U.S. House of Representatives saw major flips including in Virginia's 2nd district where Elaine Luria was defeated by Republican challenger Jen Kiggans.
But one of the most astounding victories came from the great state of Florida.
Ron DeSantis has quickly become a rockstar in the conservative movement.
His no-holds-barred approach to governance has won over millions to the political Right.
And that's not an exaggeration. In fact, back in 2018, DeSantis won the Florida governorship by a slim margin of just over 30,000 votes.
But last night, he won by around 1.4 million votes against Democrat challenger Charlie Crist.
Miami-Dade county – usually a solid vote for Democrats – even flipped massively for the governor.
If there was any doubt that Florida is no longer a battleground state, those fears have been put to rest.
Thanks to Ron DeSantis, Florida is solidly Republican.
But DeSantis' victory poses a question to the Republican Party before the 2024 presidential election.
Where Trump-endorsed candidates like Mehmet Oz and Herschel Walker struggled in their respective races, DeSantis brought a clear red wave to Florida.
Could this be evidence that DeSantis should be passed the torch to ensure a Republican victory in 2024?
Of course, only time will tell. But with Donald Trump planning to announce a 2024 run, those answers could come sooner than later.
The future of the Republican Party is on the line.
Stay tuned to DC Daily Journal.