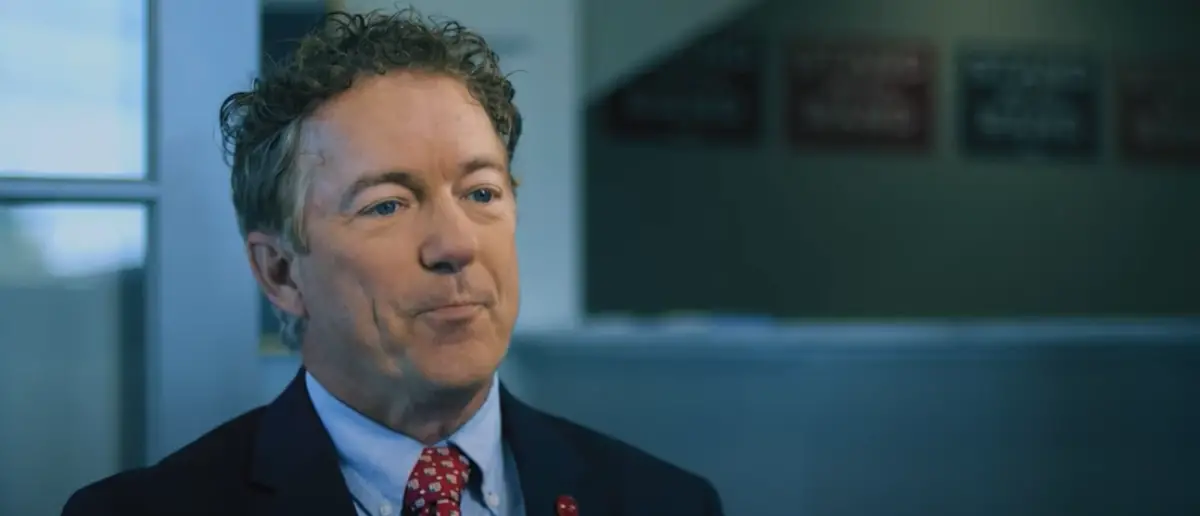 It's no secret that the FBI is in the back pocket of the Democrat Party. But no one thought it was quite this bad.
And now the FBI is in a total meltdown after this Republican exposed them for all to see.
As the highest level of law enforcement, the FBI should be concerned with bringing criminals to justice.
But the more we learn, the more it looks like they have become the personal pals of the Biden administration.
Just months before the Midterm elections, Americans discovered that the FBI deliberately refused to investigate the Hunter Biden laptop story until after the 2020 presidential election for fear it would hurt Joe Biden's chances of winning.
Coupled with the FBI's raids on Donald Trump's Mar-a-Lago estate and pro-life activists around the country, it's become exceedingly clear whose side they're on.
One of the most troubling developments has come from revelations that the FBI consorted with Big Tech social media giants to limit free speech surrounding the Hunter Biden laptop story.
Mark Zuckerberg, CEO of Meta, made it clear there was collusion between Facebook and the FBI in the lead-up to the election in a recent appearance on Joe Rogan's popular podcast, "The Joe Rogan Experience."
"Basically the background here," Zuckerberg said, "is the FBI I think basically came to us, some folks on our team, and was like 'Hey, just so you know, you should be on high alert. We thought that there was a lot of Russian propaganda in the 2016 election. We have it on notice that basically there's about to be some kind of dump similar to that, so just be vigilant.'"
But the collusion ran deeper than even Zuckerberg would admit, as Senator Rand Paul (R-KY) exposed during his questioning of FBI Director Christopher Wray on Thursday.
"You may think it's just jolly well to get all this stuff without a warrant that people volunteer to you, but many of us are alarmed that you're getting this information that are private communications between people, because it is against the law," Paul told Wray during a hearing of the Senate Homeland Security Committee.
"It's against the law for Facebook, or social media companies to give it to you. But it's also against the law for you to receive it."
According to whistleblowers who spoke to the New York Post, Facebook reportedly eavesdropped on private interactions of people who questioned the results of the 2020 presidential election and handed material to the FBI.
Republicans on the House Judiciary Committee issued a 1,000-page report on Nov. 4 documenting claims of agency malfeasance.
"Are you taking information that you're getting not through the warrant process, and then going around and coming back and using that as a predicate for getting a warrant to actually get the information you've already been given?" Paul asked Wray, who admitted that the FBI got "tips" from companies and used them to eventually start "lawful processes."
"The question is — is when we start to talk about political speech," Paul said.
"What 'The New York Post article said is, yes, you're getting this," Paul continued.
"And then when they're finally read in context — and this is from a whistleblower, which makes us suspect you're not being forthcoming or honest with us — is that whistleblowers are saying you are receiving this information from Facebook and others and that you are going around the Constitution then come back and try to get warrants for it. But then once you read it, there's been no actionable intelligence on this. But this is an active program that you've got. You work for the government, you should admit to us whether or not you have a program going after our speech."
The committee's chairman, Democratic Michigan Sen. Gary Peters, cut Paul off as he concluded.
"We investigate violence, not speech," Wray retorted, ignoring Paul's actual question.
Stay tuned to DC Daily Journal for updates on this developing story.