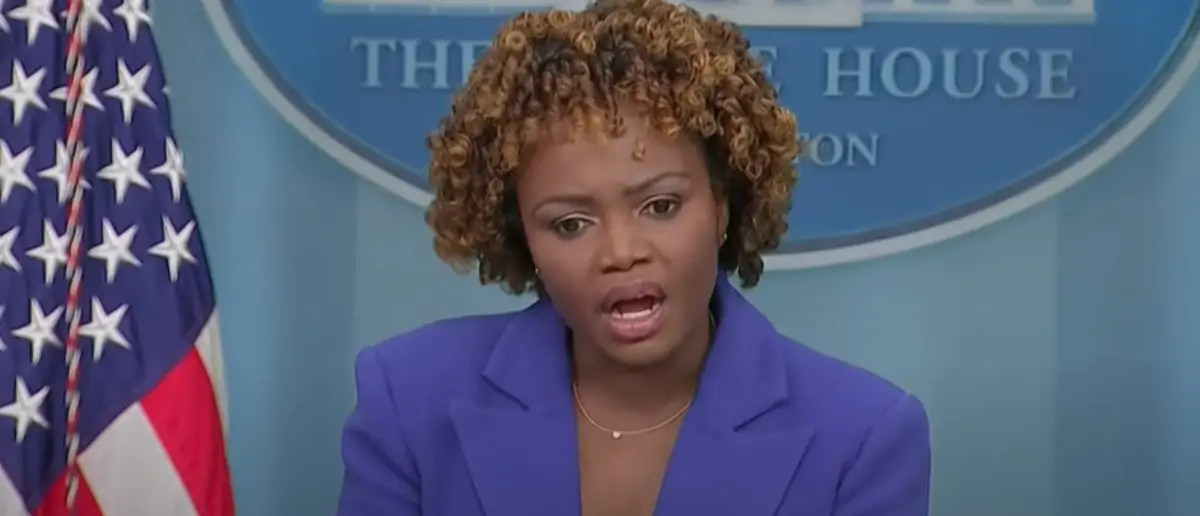 Biden has been a handful and a half for his handlers. With every gaffe or lie it gets harder to defend his radical ideas.
And the White House was caught in this bald-faced lie that has all hell breaking loose.
Conservatives have been sounding the alarm on Joe Biden's radicalism for years before his inauguration as president in 2020.
Way back in 1994, Biden was integral to the passage of the first and only federal ban on so-called "assault weapons."
And since then, his hatred of the Second Amendment has only grown.
But even rabid Democrats are shocked by his candid take on law-abiding citizens owning firearms that was caught on camera recently.
While commenting about the latest mass shooting in Colorado, Biden restated his earlier support for new gun restrictions during a press gathering in Nantucket, Massachusetts.
"The idea we still allow semi-automatic weapons to be purchased is sick," Biden remarked. "Just sick. It has no socially redeeming value. Zero. None. Not a single solitary rationale for it except profit for the gun manufacturers."
A reporter then asked Biden if he would be able to make any progress on new gun restrictions while Republicans control the House in the next Congress, to which the president replied that he would make that determination after votes were counted.
"I'm going to try," Biden remarked. "I'm going to try to get rid of assault weapons."
Prominent Twitter users were quick to point out that semi-automatic weapons typically include handguns, rifles, and shotguns, which account for a substantial portion of gun sales in the United States.
"So essentially all guns are on the Big Guy's chopping block," Hollywood actor James Woods tweeted.
"Wow. Are there any guns Biden would not ban?" Judicial Watch President Tom Fitton asked.
The backlash has been so intense that White House Press Secretary Karin Jean-Pierre had to say that Joe Biden didn't mean he wanted to ban all semi-automatic weapons even though he clearly said so.
According to Real Clear Politics, its reporter, Philip Wegmann, asked Jean-Pierre about Biden's remark:
The president has said repeatedly that he wants to ban assault weapons, but on Thanksgiving when he was in Nantucket, he said: "The idea that we still allow the purchase of semi-automatic weapons in this country today is sick."

That is a huge category of guns from rifles to pistols to shotguns that are not assault weapons.

Did the president misspeak, or does he in fact want to ban all semi-automatic guns?
Jean-Pierre responded, "No. He was talking about assault weapons. That's what he was talking about on that morning or afternoon when he was asked that question."
Take a listen for yourself – what do you think he was talking about?
?BREAKING NEWS: President @JoeBiden is spending Thanksgiving demonizing gun owners and ALL semi-automatic firearms.

"Nobody is trying to take your guns" is one of his biggest lies spewed to the American people. pic.twitter.com/7qoQNY6nFI

— NRA (@NRA) November 24, 2022
Stay tuned to DC Daily Journal.