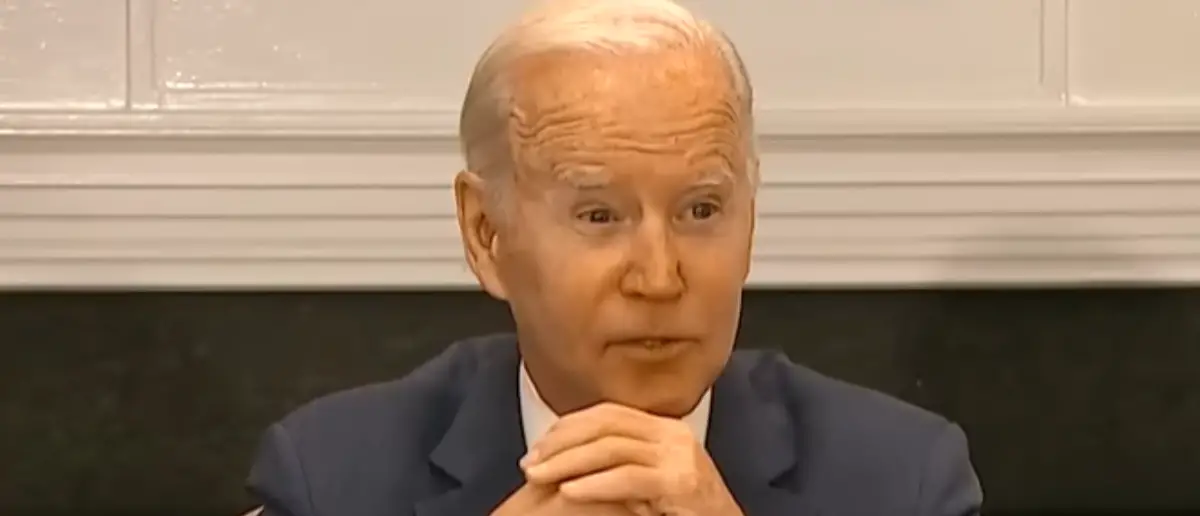 Joe Biden isn't taking the defense of this nation seriously. He's even making it far easier for the terrorists.
And now this bombshell interview exposed how Joe Biden may cause another 9/11.
Joe Biden has a checkered history when it comes to the national security of the United States.
From the very beginning, his administration has failed at every turn – most notably in his completely bungled withdrawal from Afghanistan in August 2021.
More recently, he has pushed dangerous rhetoric on the world stage that has led to Russia threatening global thermonuclear war over their invasion of Ukraine.
And in the East, Biden has made clear that America will wage all-out war over the small island nation of Taiwan should China attempt to retake it.
Needless to say, the United States is in a far more precarious situation than it was under President Trump.
But now Biden's domestic policy is opening up the nation to an attack by foreign terrorists.
The president of the Air Marshal National Council told Joe Biden in a direct address that America is risking "another 9/11" by moving air marshals away from planes and onto other operations.
According to Sonja Labosco of the Air Marshal National Council, federal marshals have been pulled from their typical jobs as undercover travelers analyzing and monitoring terrorist concerns to assist at the US-Mexico border in recent weeks.
She told FOX News that marshals are now on less than 1% of flights and are instead sent to help Border Patrol cope with the current migrant influx at the southern border.
"Let's stop another 9/11," she said in a message to President Biden.
"There have been numerous incidents — a level 4 threat which means someone tried to breach a cockpit two days ago on a Southwest flight. So the message is, 'Sir, please replace the air marshals on the border. Stop taking them out of the sky and let us do the job that we were trained to do."
"These ground-based duties that they're pulling us out of the sky to go to are demolishing our chances of stopping another 9/11," she added referring to the attacks on the World Trade Center in September 2001.
She stated that her organization, a part of the Transportation Security Administration, has written to the Biden Administration requesting that air marshals be reinstated on commercial aircraft, but has not received a response.
"We wrote him another letter over the weekend because we had a level four and a level three incident," explained Lobosco. "Level three … means there were life-threatening behaviors on one of those aircraft. An individual had a straight razor to a passenger's throat. These are very serious incidents."
Merrill Darrell Fackrell, 41, of Syracuse, Utah, was arrested on November 21 when he held a straight razor to the throat of another passenger on a flight from New York to Salt Lake City.
Earlier this month, a Frontier Airlines flight from Cincinnati was on its route to Tampa when it was forced to make an emergency stop in Atlanta on Friday when another deranged man threatened fellow passengers with a boxcutter. Both men had gotten through airport security with their weapons.
The Air Marshal National Council's demands come at a time when airlines are at their busiest during the Christmas season.
Despite the increased presence of federal agents at the border, Secretary of Homeland Security Alejandro Mayorkas refused to identify a border crisis during congressional hearings two weeks ago.
Meanwhile, Republicans who will gain control of the House of Representatives in January have called on Mayorkas to quit or face impeachment proceedings.
Stay tuned to DC Daily Journal.